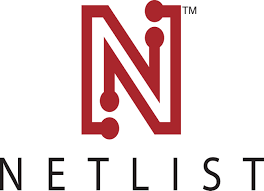 Netlist, Inc. (NASDAQ:NLST – Get Rating)'s stock price gapped up prior to trading on Friday . The stock had previously closed at $3.03, but opened at $3.11. Netlist shares last traded at $3.30, with a volume of 238,496 shares changing hands.
Analysts Set New Price Targets
Separately, StockNews.com assumed coverage on shares of Netlist in a research note on Thursday. They issued a "sell" rating for the company.
Netlist Price Performance
The firm has a market cap of $802.24 million, a P/E ratio of -22.53 and a beta of 1.22. The business's 50-day moving average is $1.83 and its two-hundred day moving average is $2.81.
About Netlist
(
Get Rating
)
Netlist, Inc engages in the design, manufacture and sale of memory subsystems for the computing and communications markets. Its products include storage class memory, non volatile memory, embedded flash, specialty dimms and NVME SSD. The company was founded by Jayesh Bhakta, Chun Ki Hong and Christopher Lopes in June 2000 and is headquartered in Irvine, CA.
Read More
Receive News & Ratings for Netlist Daily - Enter your email address below to receive a concise daily summary of the latest news and analysts' ratings for Netlist and related companies with MarketBeat.com's FREE daily email newsletter.